Full service Homestead sprinkler repair professionals


We provide service that our competitors can't match. Our local Homestead sprinkler repair technicians will cover all areas of installation, maintenance, repair, and Inspection of your complete home irrigation system. We are a full service outfit that works hard and uses equipment that will work even harder.
Customer Satisfaction is Job #1

Customer satisfaction is our first priority. We know that the best way to earn customer satisfaction is to provide them with a sprinkler system that is battle tested, and will stand up to every season, year after year. Our contractors and professionals in Homestead all have years of knowledge and experience on their side in order to meet every one of your expectations when it comes to irrigation service. We will stay until the job is done, and your irrigation system is running at peak performance.
We Can Handle 100% of Your Irrigation Repair & Installation Needs in Homestead, Florida

Installation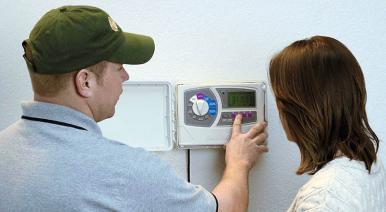 We will help you with a new sprinkler system design and installation during each step of the process. Our goal is to do the homework so you don't have to. Our technicians will use computer aided designs to build the best system to your specifications. We will use quality equipment, and cut no corners to provide you with a product that is resilient and effective.
Maintenance
Nobody likes maintenance. That is until we came along. We are proud to offer a number of maintenance plans to keep your system up and running as regularly as possible. If we can spot a problem before it becomes a necessary repair, then you will see how much regular maintenance can save you over the long term.
Repair
We offer top notch repair services as well as flexible and fast emergency response to major and unexpected problems. Our Homestead team will diagnose and repair problems to limit damage and get your irrigation up and running once again.
You Can Trust The Homestead Team For All Of Your Residential Sprinkler And Irrigation Needs.