The Homestead Sustainable Landscaping Specialists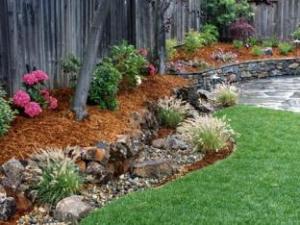 Advances in residential Irrigation Technology over the years has really allowed sustainable agriculture to rapidly move into realm of possibility for the average homeowner. We can help our customers achieve great reductions in their monthly water use, saving them money on a consistent basis, while they still are able to enjoy the benefits of a quality irrigation system for their home.
What Is It All About?
Sustainable residential irrigation is all about conserving water, while also using water more efficiently. When those factors are combined, plants are happy and homeowners are happy. Drip lines, misters, and smart controllers help homeowners to control when they water, while providing water directly and uniformly to the roots of plants.
Inconsistent Watering
The main culprit behind 60% of residential water use is our residential sprinkler systems. We all have a responsibility to get this amount down. By far, the easiest way to achieve this directive is to get smart about water use starting with your home sprinkler system. If you want to get your irrigation on schedule call one of the Homestead specialists today.
Set It And Forget It
The time has come to ditch the old set it and forget it philosophy when it comes to watering. As drought conditions persist in Florida, it has become imperative that we follow water schedules, and turn off our sprinklers during times of rainfall. The best way to water is to stay informed and try not to overwater.
Our Experienced Team of Homestead Contractors Can Help You Create A Sustainable Paradise Right In Your Own Backyard.